I was right. She bloomed Saturday night, 10/2/10 with a little luck and mother nature cooperating!
By 10:30 pm. I saw this.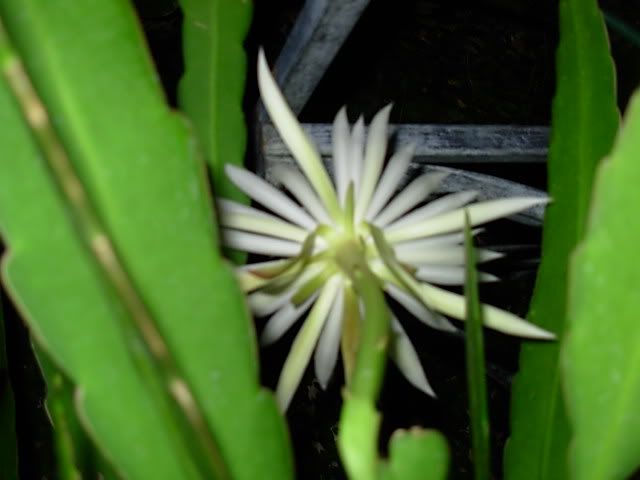 Then I noticed I could not see the stamin or pistol. Hmmm, I thought, and yes it was dark.
She was a little shy but really, the wind was blowing that night and moved her around.
Here she is, front and center.
for all to see.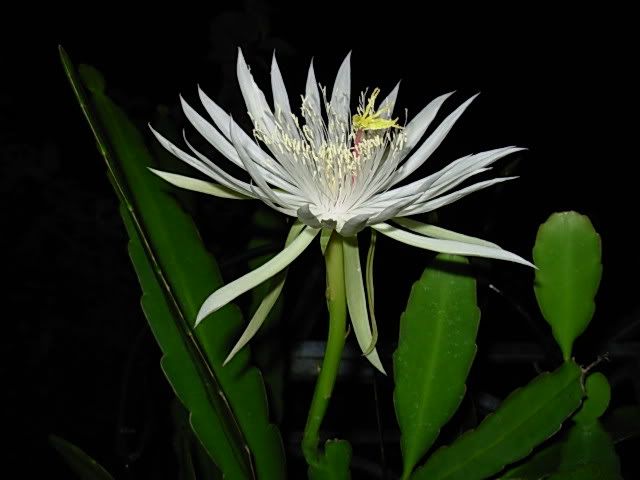 And yep, another epiphyllum strictum, can you believe it? Although somewhat disappointed as my 1st epi basket is exclusively epiphyllum strictum but I most certainly enjoyed seeing her bloom!
And what do you think the chances are having another epi strictum bloom in a different basket with mixed epi cuttings from around the country?
Here's another pic of her bloom. On the far right, you can see my other epi strictum basket with a bloom at the same time.